2023 RAAM (Race Across America) Fundraising Campaign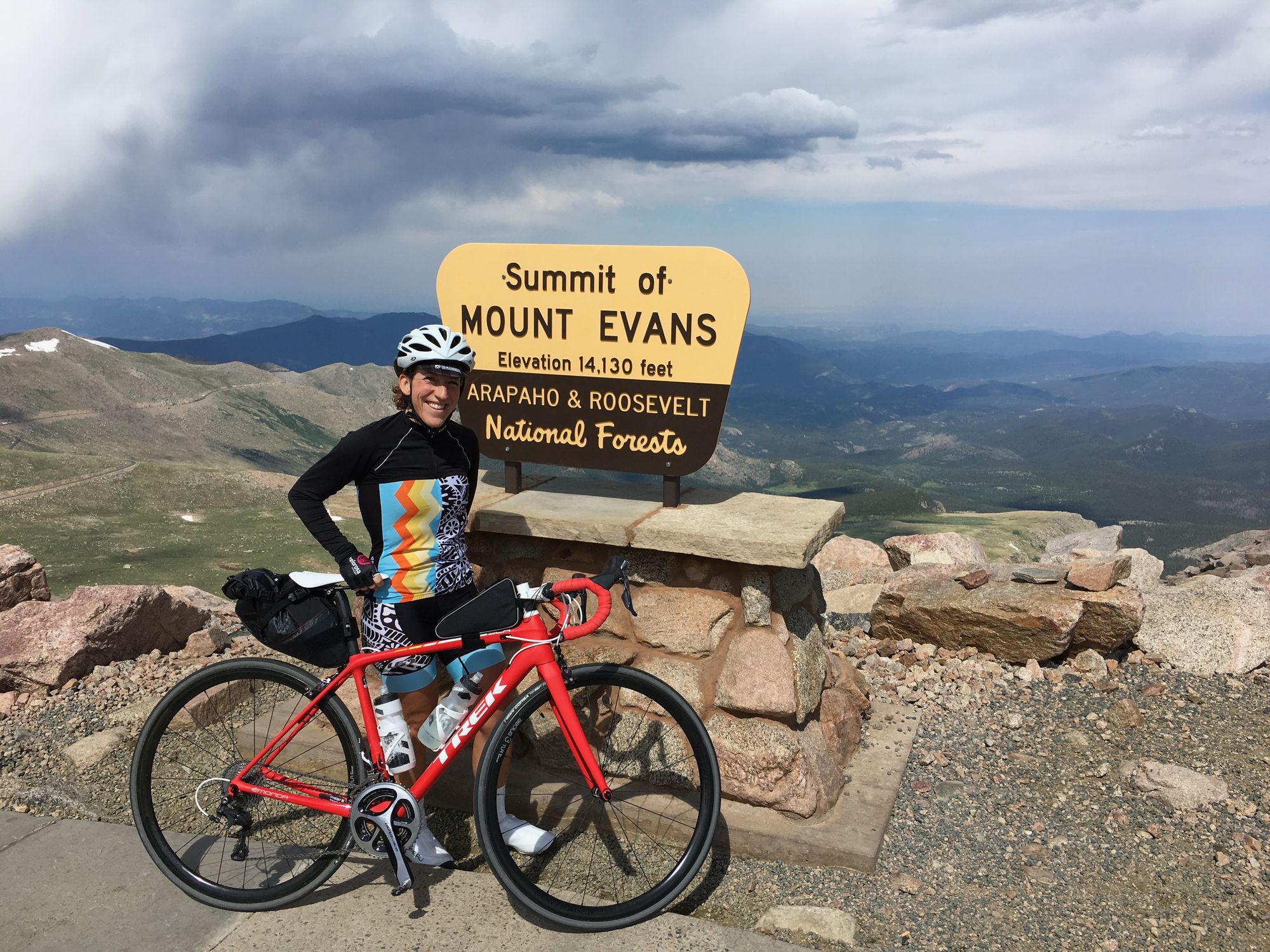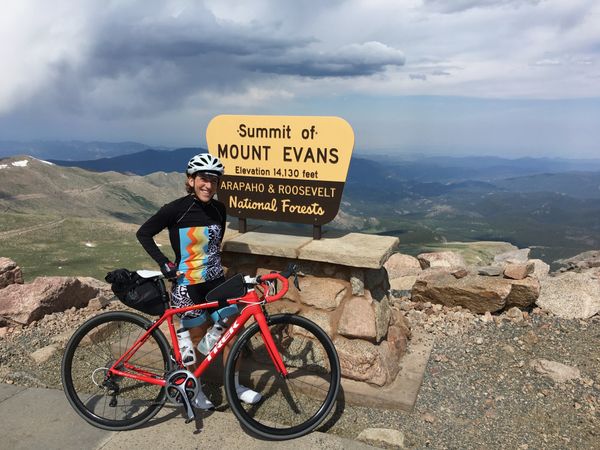 Hi, I am Heather Poskevich, a 2023 Race Across America (RAAM) solo racer. Along with being an ultra cyclist, I am also a mom, E.R. physician and plant (nut) aficionado.  While I call Iowa home with my husband Dave and daughter Grace, I'm originally from Montana. In 2015 I started cycling to improve my health and fitness.  What started as a hobby and a way to tackle weight loss soon became a passion that has continued to grow.  As I've tackled one cycling event and challenge after another, I've found in cycling a place to learn about who I am as an individual, challenge myself in new ways, explore the world around me one pedal stroke at a time and use my voice along with my bike to make a difference.
What's Race Across America or RAAM?
The Race Across America, or RAAM, is an ultra-distance road cycling race held across the United States that started in 1982 as the Great American Bike Race.  RAAM is one of the longest and toughest annual endurance events in the world.  All entrants must prove their ability to compete by completing one of several qualifying events around the world within a specified time period.  I am proud to be a three time RAAM qualifier, and finished as the first woman and second overall rider in the 2021 Race Across the West.
In length, RAAM is comparable to the Tour de France, but the races differ to a great extent. The course for both races have varied over the years. However, in the Race Across America, the direction has always been from the west coast to the east coast of the United States, approximately 3,000 miles (4,800 km), making it a transcontinental event. More importantly, RAAM has no stages, i.e., it is a nonstop event from start to finish.
In June of 2023, I will be one of many racers coming from all over the world to compete and complete the 12-state, 3000 mile, 175,000ft of elevation course that begins on the pier in Oceanside, CA and ends at the docks in Annapolis, Maryland.  To be an official finisher, I have to complete the course in less than 13 days.  While what I and my crew will be attempting is going to be exceptionally difficult, challenging me physically, mentally, and emotionally, it pales in comparison to the daily challenges that many people face with food insecurity.  While tackling the challenge of RAAM, my crew and I want to use this as an opportunity to raise funds for two organizations in my home state of Iowa that work for and help people who are struggling with food insecurity.
The two charities we are supporting in Central Iowa are DMARC and the Urban Bicycle Food Ministry.
About DMARC

The Des Moines Area Religious Council is an interfaith organization with a mission of working together to meet basic human needs for the greater Des Moines community. DMARC provides a common means of responding to basic human needs and a context for interfaith dialogue.
DMARC manages a Food Pantry Network consisting of 15 separate partnering food pantry sites, a Mobile Food Pantry, home delivery service, and numerous community supporters. The DMARC Food Pantry Network is health-based and is the largest food pantry network in Iowa. Food pantry sites are located in Des Moines, Ankeny, Clive, Johnston, Urbandale and West Des Moines.
About Urban Bicycle Food Ministry (UBFM)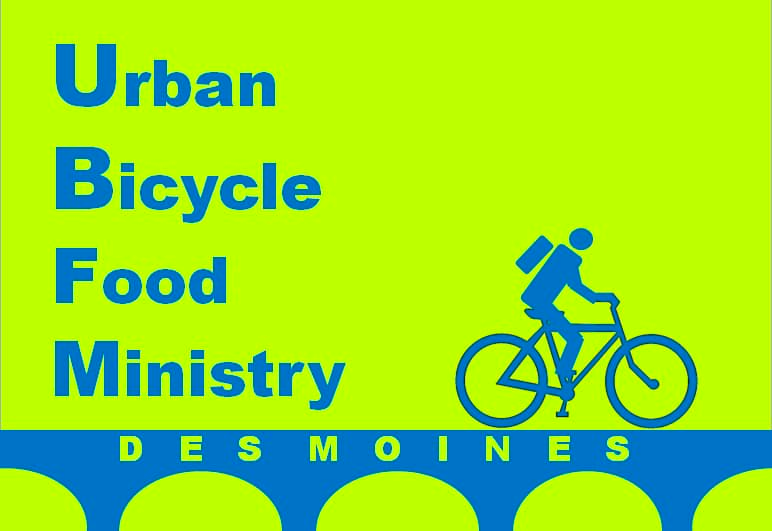 The Urban Bicycle Food Ministry - Des Moines is an interfaith and non-denominational organization. Anyone and everyone is welcome to be a part of this ministry. We do not preach, proselytize or try to convert.
Since 2014 we have been serving radical hospitality one burrito at a time. Each Thursday of the week all year long we prepare and deliver hundreds of food and personal items by bike and car to those most in need in the greater Des Moines Area.
How To Help & Your Donation
While I've personally invested in the race expenses and gear necessary, we're asking for help.  Each donation to our fund helps go the distance! Give big, give small, give what you can. Every contribution makes a difference.
50% of proceeds will go to DMARC & UBFM
50% of proceeds will go to race and crew related expenses
Be A Time Station Sponsor
Another option to help is to sponsor a time station.  There are specific points across the US and RAAM course that are designated time stations. In order to continue on in the race, an athlete must make it to the time station before the designated cut off time.  You can sponsor a time station as an individual, group or business! As I race across the US, my crew will be sharing videos, photos and updates via social media and will recognize time station sponsors as part of our success!  Time station sponsors of $1,000 or more also have the opportunity for logo/name on crew t-shirts and vehicles if sponsorship donation is made before April 15.

Time Stations
| | | | |
| --- | --- | --- | --- |
| Time Station | Mile | Sponsor | Suggested Amt |
| 01: Borrego Springs, CA | 88.3 | | $1,000 |
| 02: Brawley, CA | 145.3 | | $125 |
| 03: Blythe, CA | 235.0 | | $125 |
| 04: Parker, AZ | 286.3 | | $125 |
| 05: Salome, AZ | 342.4 | | $125 |
| 06: Congress, AZ | 395.0 | | $125 |
| 07: Prescott, AZ | 445.5 | | $125 |
| 08: Camp Verde, AZ | 500.1 | | $125 |
| 09: Flagstaff, AZ | 602.9 | | $125 |
| 10: Tuba City, AZ | 677.9 | | $125 |
| 11: Kayenta, AZ | 749.7 | | $125 |
| 12: Mexican Hat, UT | 794.4 - 1/4 Complete | Joel & Deanne Herr | $500 |
| 13: Montezuma Creek, UT | 834.0 | | $125 |
| 14: Cortez, CO | 884.2 | | $125 |
| 15: Durango, CO | 928.4 | Marc Wallace | $125 |
| 16: Pagosa Springs, CO | 982.8 | | $125 |
| 17: South Fork, CO | 1030.7 | | $125 |
| 18: Alamosa, CO | 1077.2 | | $125 |
| 19: La Veta, CO | 1135.5 | | $125 |
| 20: Trinidad, CO | 1200.9 | | $125 |
| 21: Kim, CO | 1272.2 | | $125 |
| 22: Walsh, CO | 1340.6 | | $125 |
| 23: Ulysses, KS | 1395.0 | | $125 |
| 24: Montezuma, KS | 1444.9 | | $125 |
| 25: Greensburg, KS | 1511.1 | | $125 |
| 26: Pratt, KS | 1543.2 - Half-way! | | $1,000 |
| 27: Maize, KS | 1620.1 | | $125 |
| 28: El Dorado, KS | 1654.1 | | $125 |
| 29: Yates Center, KS | 1718.7 | | $125 |
| 30: Ft Scott, KS | 1778.8 | | $125 |
| 31: Weaubleau, MO | 1844.2 | | $125 |
| 32: Camdenton, MO | 1893.3 | | $125 |
| 33: Jefferson City, MO | 1950.1 | Velorosa Cycling Team | $125 |
| 34: Washington, MO | 2027.2 | | $125 |
| 35: Mississippi River | 2099.4 | Crowell Herrick - Big Sky Spectaculaire | $125 |
| 36: Greenville, IL | 2145.4 | | $125 |
| 37: Effingham, IL | 2194.4 | | $125 |
| 38: Sullivan, IN | 2267.5 | | $125 |
| 39: Bloomington, IN | 2336.0 3/4 Complete | | $500 |
| 40: Greensburg, IN | 2396.8 | | $125 |
| 41: Oxford, OH | 2446.7 | Craig Plesco | $125 |
| 42: Blanchester, OH | 2499.3 | | $125 |
| 43: Chillicothe, OH | 2551.2 | Tony Eschliman | $125 |
| 44: Athens, OH | 2616.5 | Deanne Herr | $125 |
| 45: West Union, WV | 2702.1 | | $125 |
| 46: Grafton, WV | 2748.5 | | $125 |
| 47: Mc Henry, MD | 2804.4 | | $125 |
| 48: Cumberland, MD | 2853.4 | | $125 |
| 49: Hancock, MD | 2890.5 | | $125 |
| 50: Rouzerville, PA | 2939.0 | | $125 |
| 51: Mt Airy, MD | 2983.1 | | $125 |
| 52: Odenton, MD | 3022.5 | | $125 |
| 53: Annapolis. MD | 3031.9 | | $125 |
| 54: Finish | 3037.7 - FINISH!!! | | $1,000 |